What is the 'Security Status' filter and how do I see violation images?
As part of our advanced filtering system on the New Dashboard, you can now filter test sittings by their 'Security status'. The options are 'potential violations' or 'no violations':



These refer to the proctoring images (security photos) taken throughout the test. We capture these images when our machine learning technology detects a potential violation.
These violations include:
Face not visible
Face partially visible
Another face detected
Face too far away
Face looking away from screen
There may be times where the technology has falsely detected a violation, if you cannot see a violation yourself upon reviewing the images. Causes include:
Busy background
Patterned / logo shirts
Photos in the background
Animals nearby
Please note, the technology may not detect all problems; some sittings may not have any violation images, but still fail our proctoring process. This is because all issued EnglishScore certificates undergo human review as well. Our proctoring process takes all photographs captured during a test sitting into account.

If you wish to view the violation images, you can do so yourself by hovering over the camera image in the 'Test details' column and pressing view: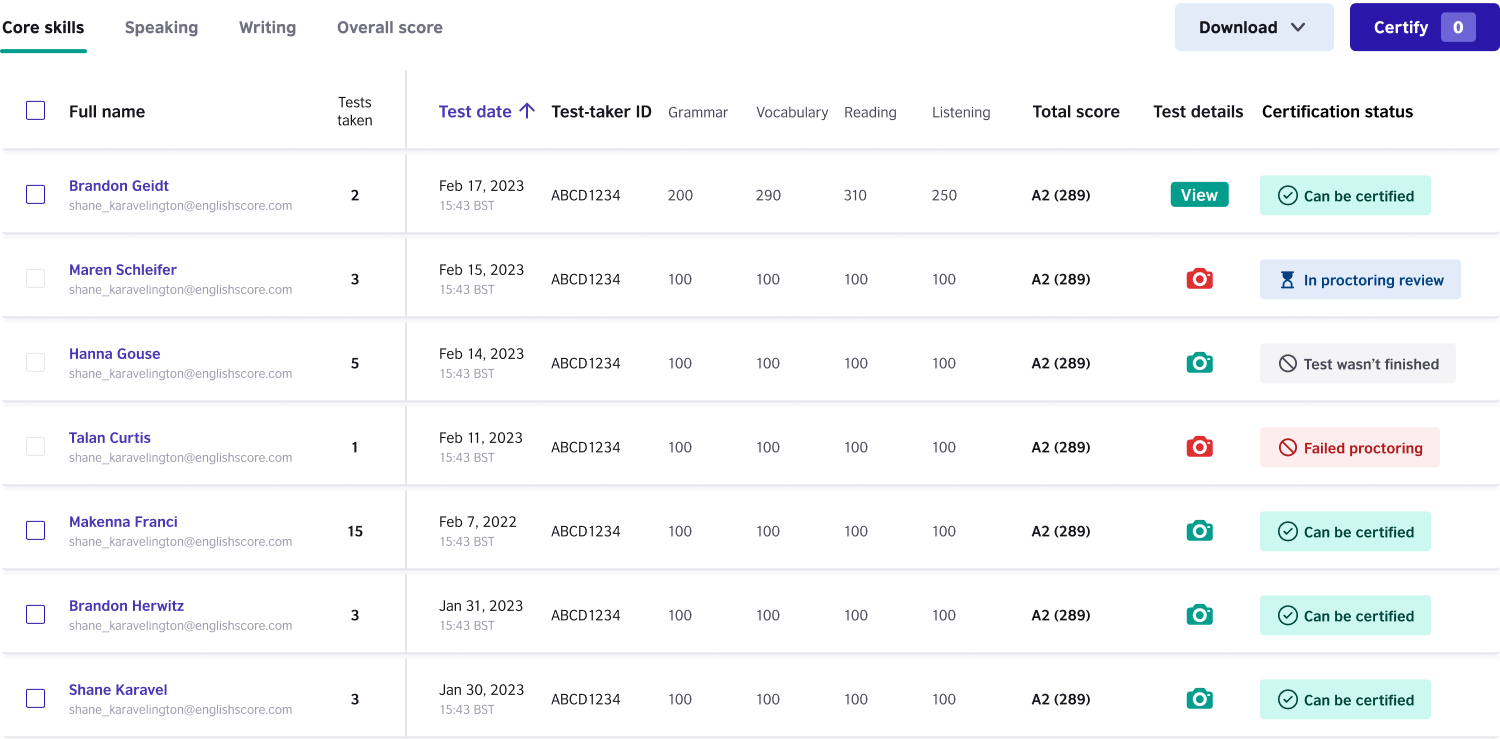 You will be taken to further details regarding the specific sitting, where you can view any potential violations as below:




If you can see violation images on a test-taker's sitting, but have reviewed the images and found no problems, you are welcome to issue a certificate as normal. Our proctoring team makes the final decision on all certified sittings.

Still using our previous dashboard interface? Take a look at our article for help on how to switch between the two dashboards.