Some of my test takers are having trouble entering the Connect Code. What can I do?
If your test takers are reporting that the Connect Code is not working for them, please give them the following advice:
1. Input the code in the appropriate section of the test.

For the Core Skills Test on Android devices, you will be shown this screen below as soon as you press 'Start a test', or 'Test again':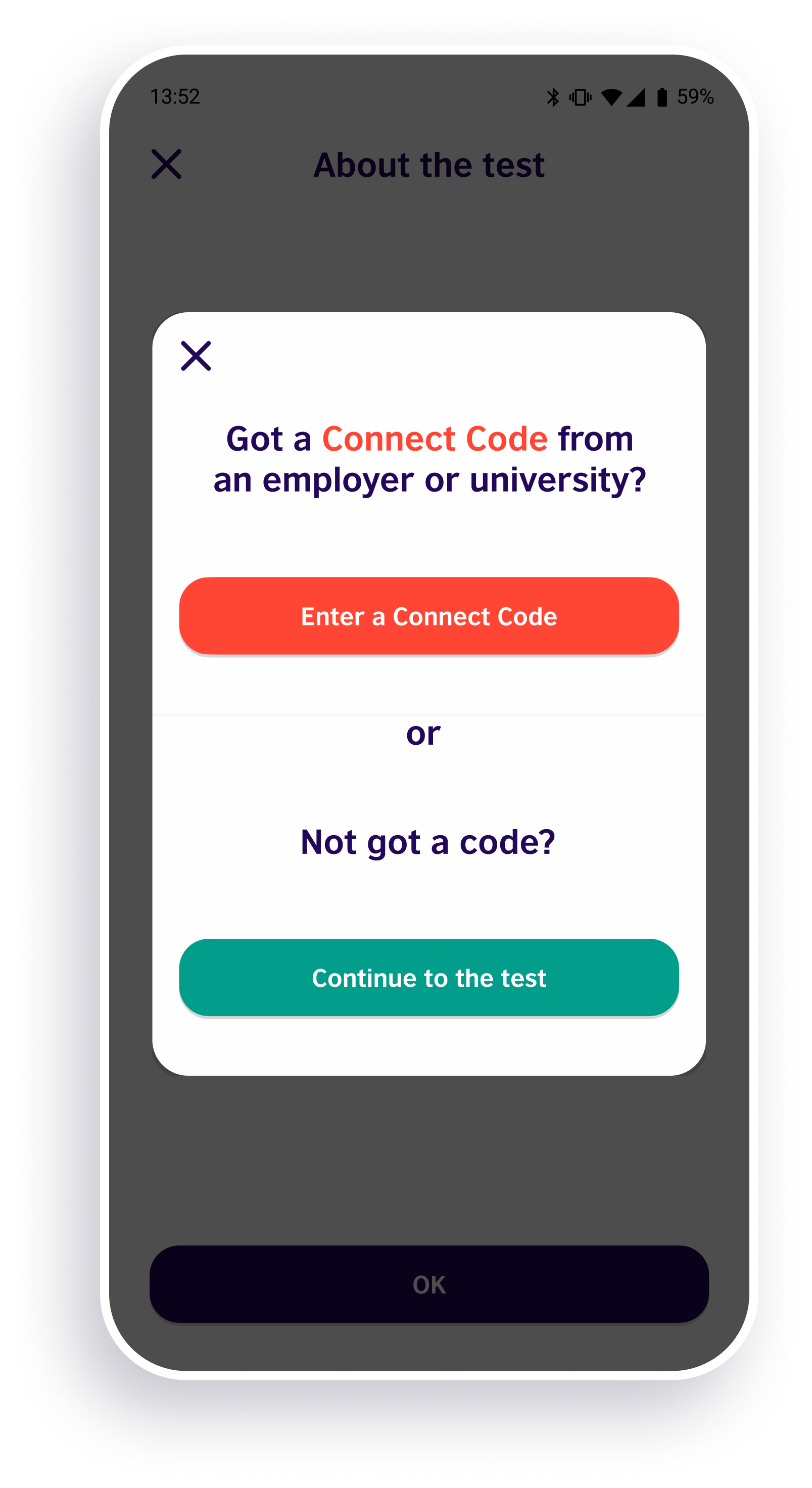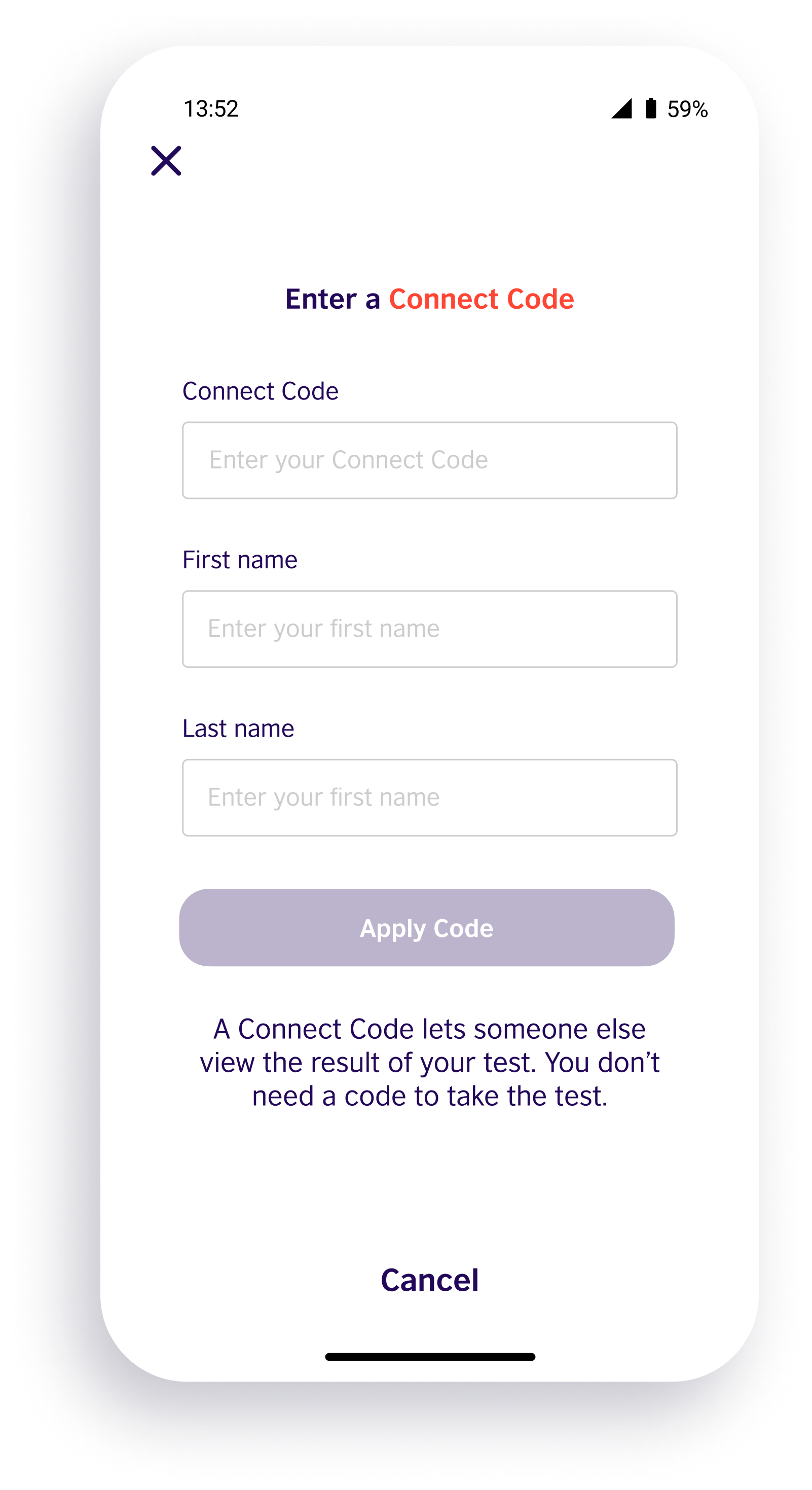 For iOS devices, or the Writing and Speaking tests on Android, you will be asked to enter a Connect Code after you have checked your volume and camera, and agreed to the test rules, as shown in the video below: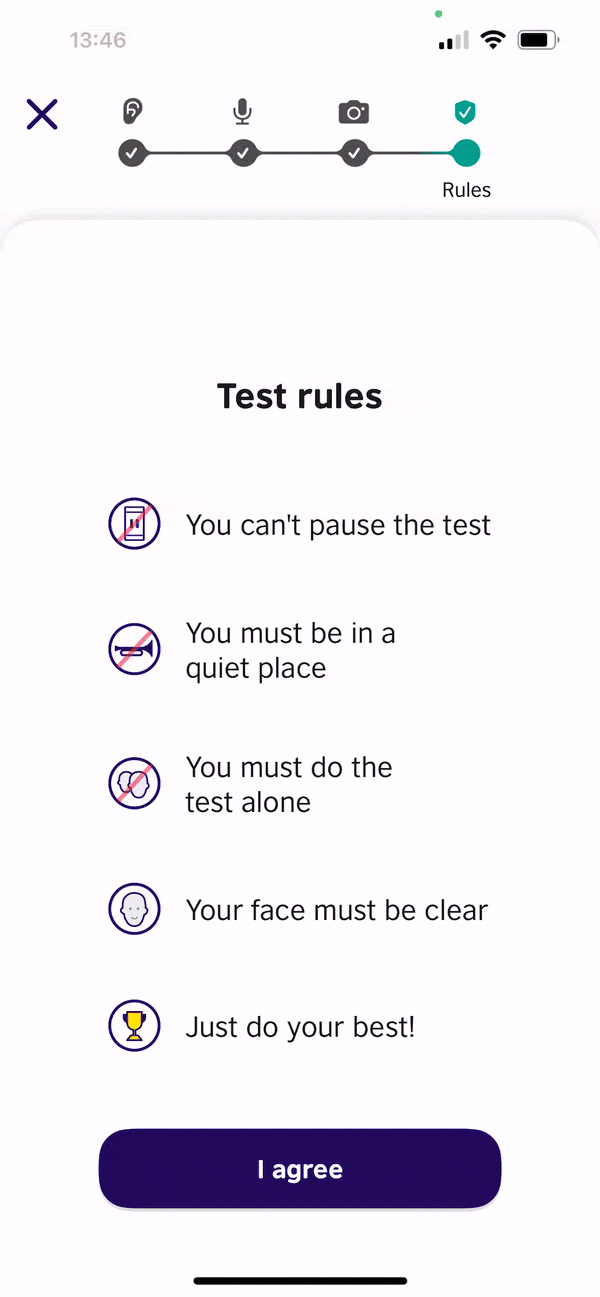 2. Enter the code exactly as written. Please ensure you are using capital letters and that there are no extra symbols or characters that have been accidentally input.
3. Check the code is valid for the assessment type. For example, a Core Skills Connect Code can only be used for a Core Skills test sitting. You may not use a Connect Code designed for the Speaking Test on a Core Skills sitting.
If one of your test takers has forgotten to enter a Connect Code at the start of the test, please take a look at the article linked.
If your test takers have followed the advice above and are still unable to apply the code, please contact us immediately and include:

- Time of the problem (as exact as possible, including the timezone the test taker is in)
- Email address of test taker
- Screenshot