Can I change the email address on my account?
No, this is not currently possible. We recommend creating a new account if you need to change your email address.

It is important that you are able to receive emails from us. We send important communications via email, including information about:
Certificates

Refunds

Account information

Offers that have you indicated interest in
If you wish to see which email address you are using on your account, please go to the top-right corner of your dashboard in the EnglishScore app and press the three dots. You can then select 'Account' to see your email address. Please check there are no typos. You can see how this looks in the app here: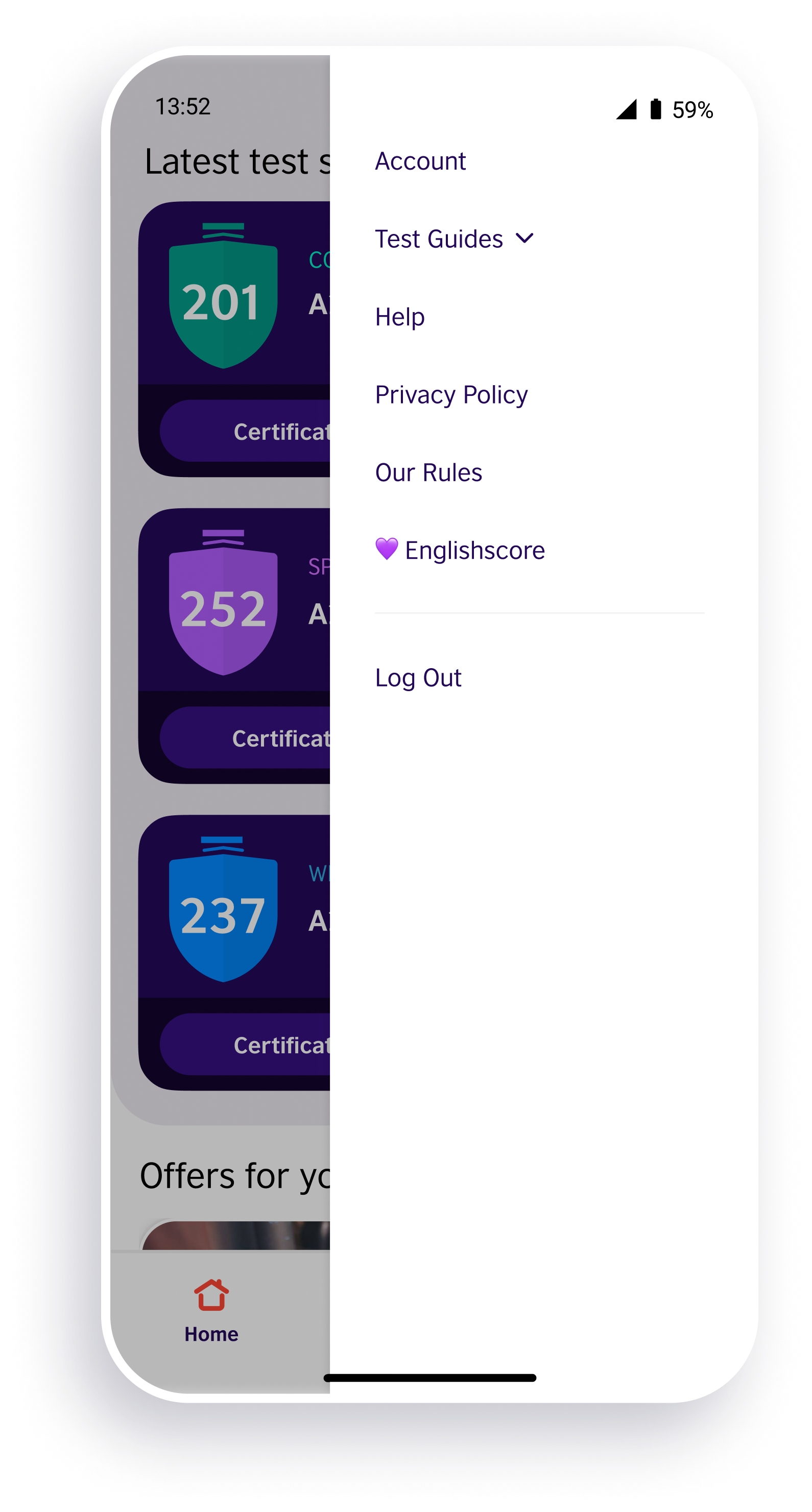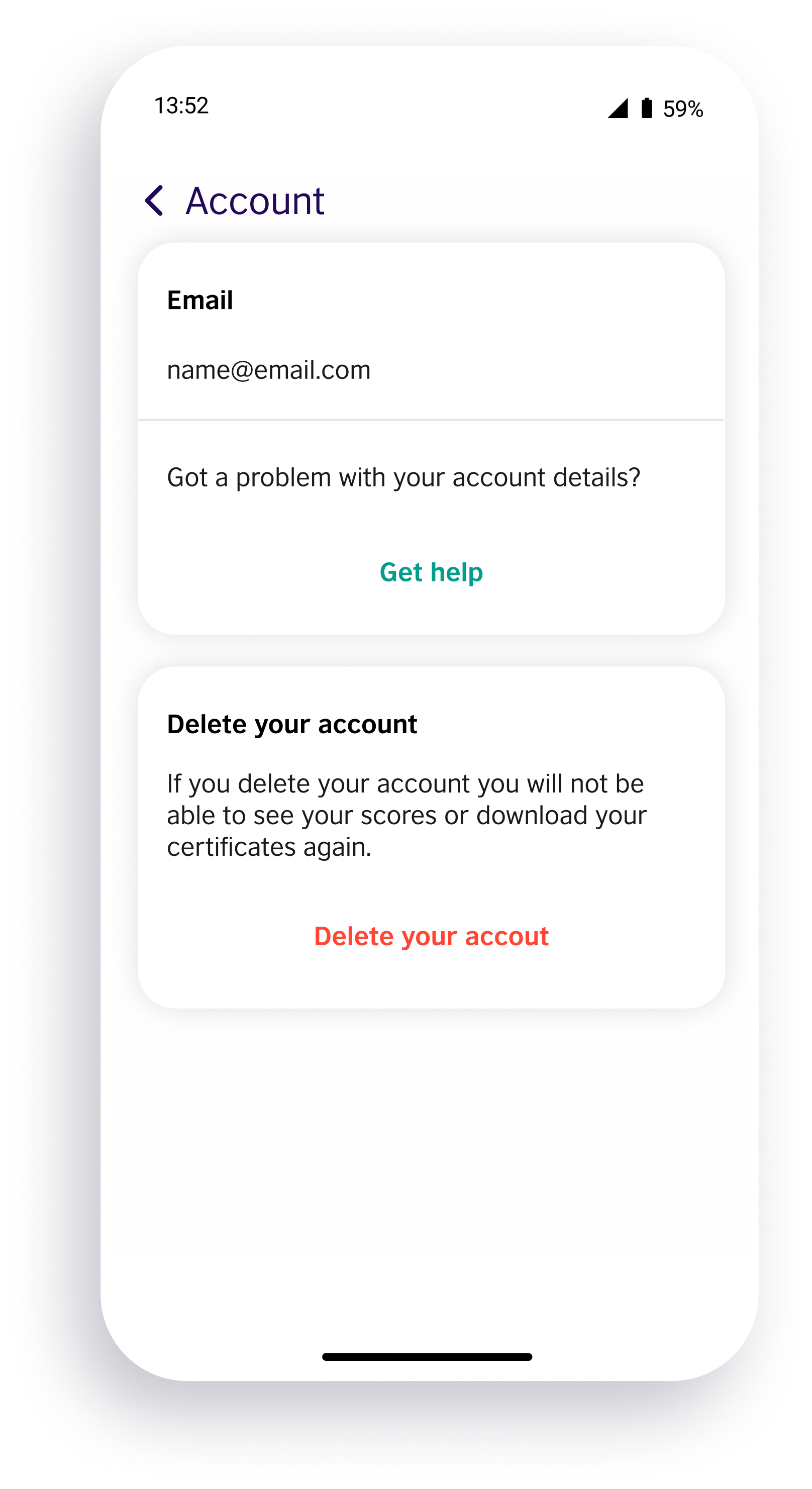 You can also delete an old account if you wish.