How do I follow the test rules?
It is easy to follow the rules in the app as we have various policies enforced through our assessments. We do not publish any answers to the test and all parties involved in creating the exam questions have signed a non-disclosure agreement. This is to ensure the answers remain confidential and secure.
We do not permit screenshots in the app at all. During the assessment, you cannot take a screen capture or video of the test. You may receive a warning as seen below if you try to do so: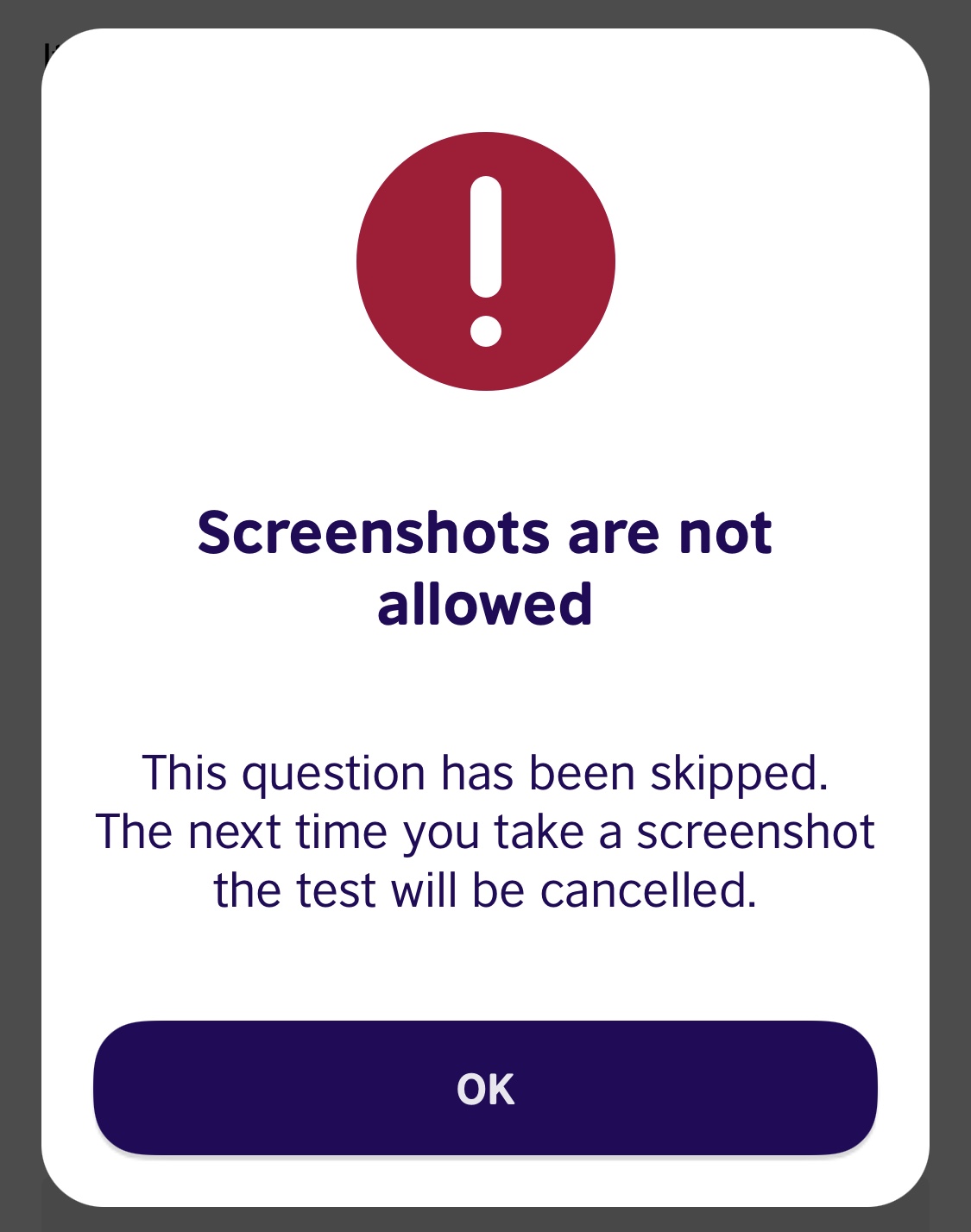 If you leave the test for too long, the question you were answering could be skipped, or the entire test could be cancelled. You will receive messages such as: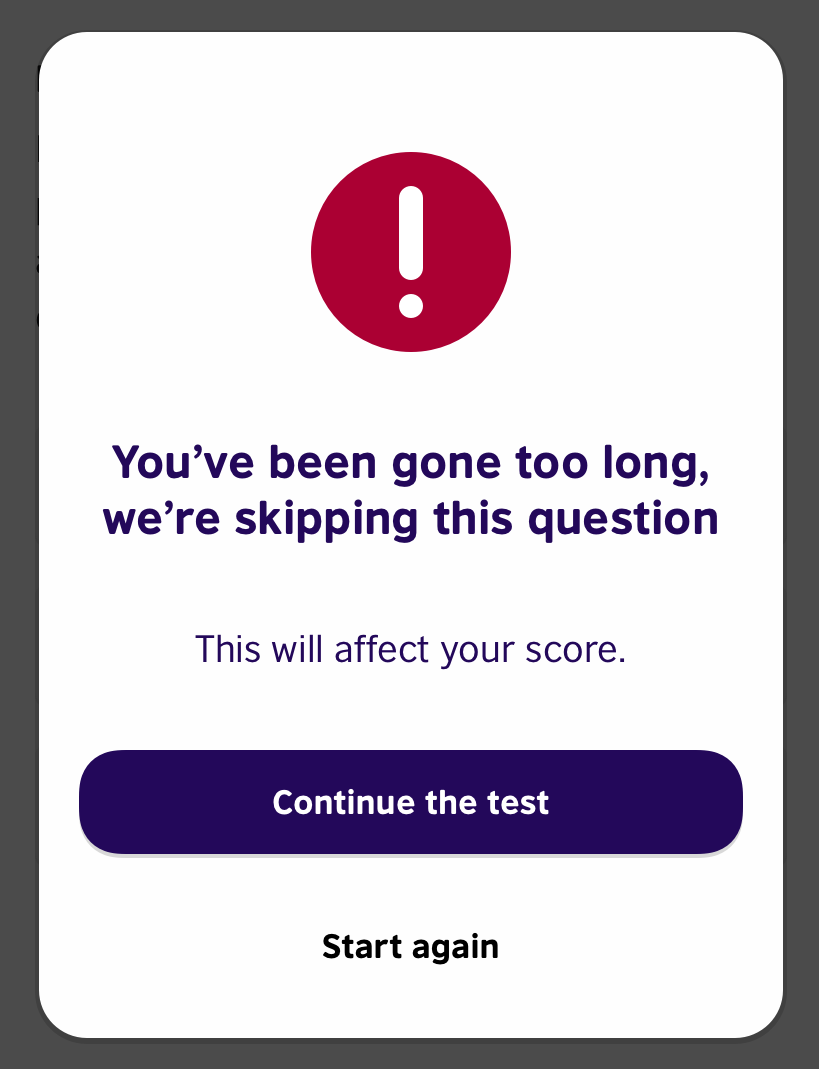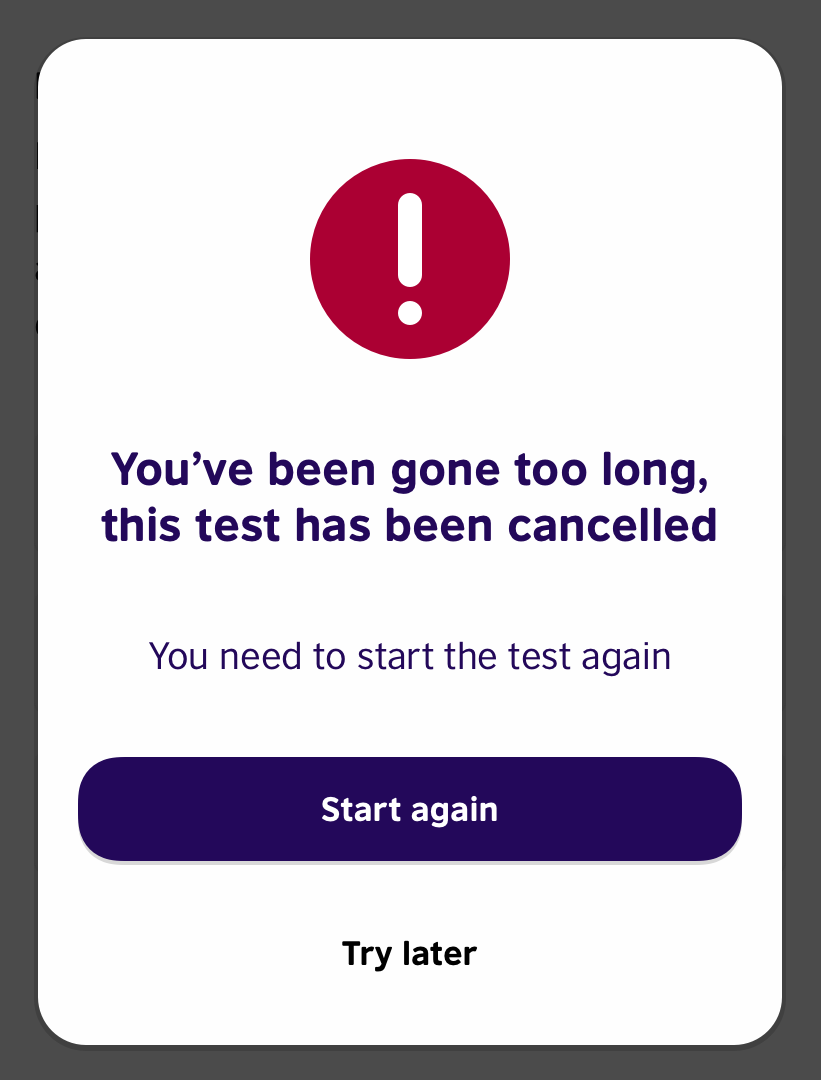 We use real-time face scanning throughout the test to help you follow our security rules. Our technology will let you know when it detects any violations. The test will be paused until your face is clear and visible. We recommend the following conditions:

- Blank background
- Good lighting
- Quiet environment
- Ensure you are alone

Our real-time face scanning will ensure you have a smooth test experience. Take a look here if you wish to know why your camera needs to be enabled.

We take photos throughout the test to ensure you are alone and visible at all times. If you purchase a Professional Certificate, your photos will be reviewed by a security team and placed on your certificate. If you have used a connect code, the photos will also be shared to your organisation.