How much do session packs cost?
We offer session packs of 3, 10, 20, 40 or 60. You can also purchase a trial session for just $1 USD. All of our pricing information can be found on the EnglishScore Tutors website here.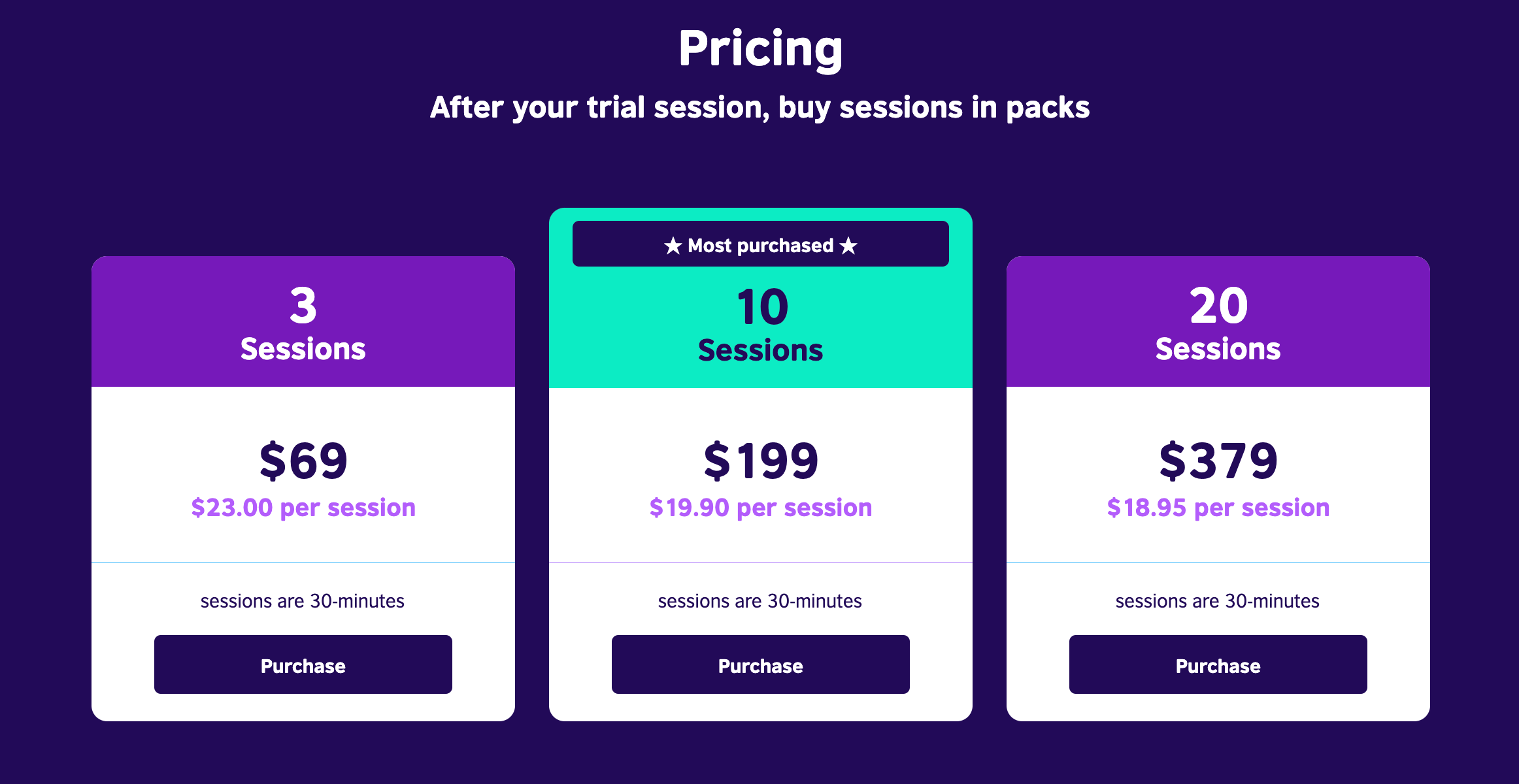 The more sessions you buy in bulk, the cheaper the price is for each individual session.