Can I get a combined certificate for all three tests?
You will need to purchase a certificate separately for each test (Core Skills, Speaking and Writing). Once you have purchased a certificate for each of our tests, we will then automatically provide you with the Certificate Summary Report for free.
The Certificate Summary Report allows you to easily view a summary of your achievements in one convenient document. It provides a detailed breakdown of the scores, along with the CEFR level and your overall EnglishScore. The overall EnglishScore you receive is a weighted average of all three tests.
Please see what the Certificate Summary Report looks like below: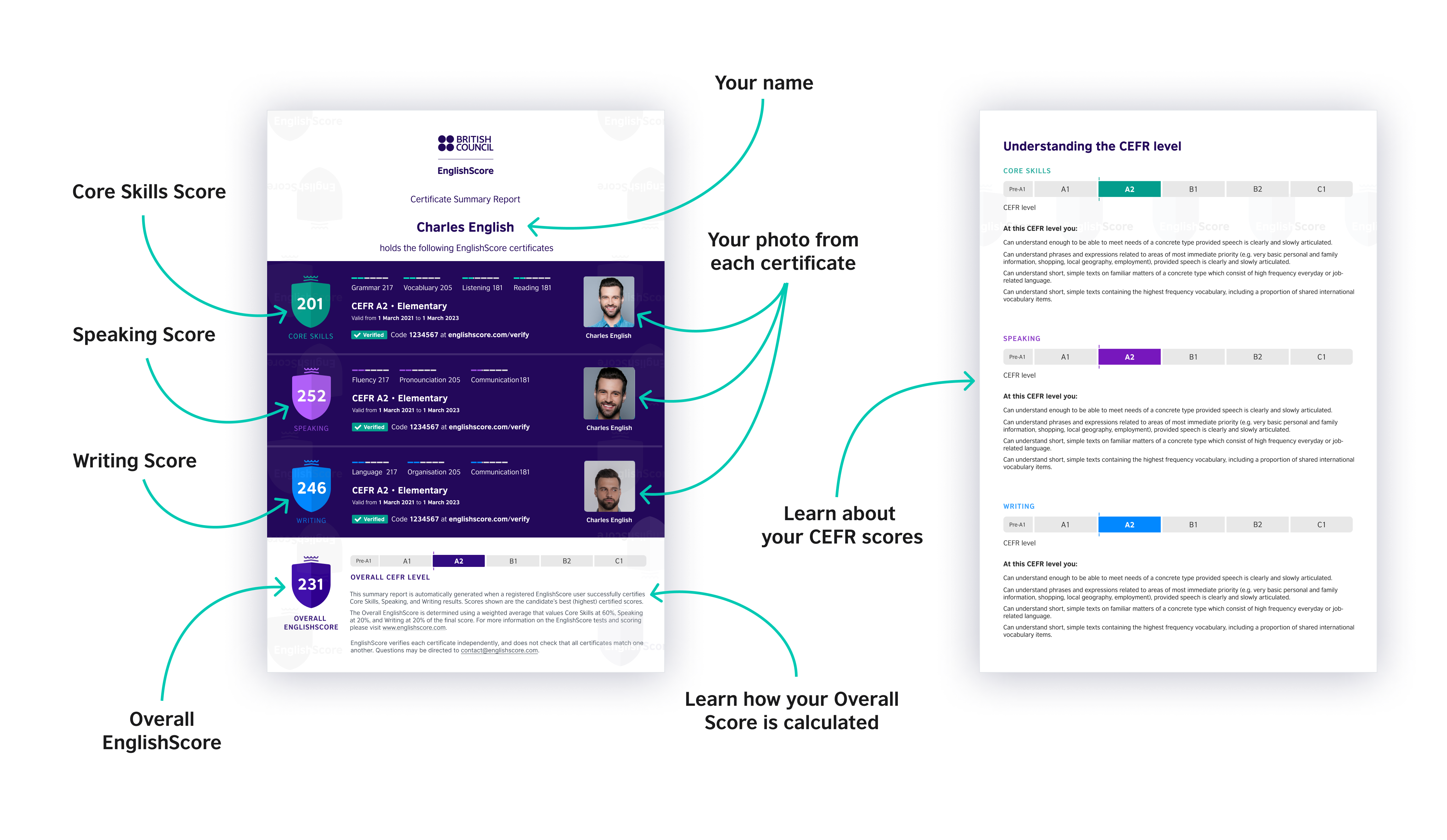 This report will be sent automatically to the email address you signed up to the app with.
If you have certified multiple sittings, a report will be created for your highest certified scores.
The Certificate Summary Report is not verifiable. If you wish to verify your individual certificates, you can do so on the verification page of our website.